Guardian RCC50
High specification industrial reciprocating compressor control unit. Developed and improved over the last 30 years. Rugged design, installed and operating in challenging environments around the world.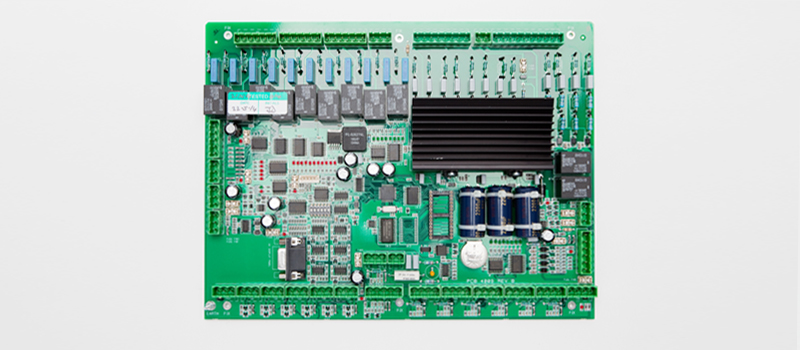 Product Detail
The Guardian RCC50 Reciprocating Compressor Controller provides automatic start up and capacity control for a single screw compressor controller. The control set point can be chosen from suction pressure or process temperature. Menu settings are available for control of pumps, motor, loading valves, bypass valve, crankcase heater and oil coolant valve. Configuration can be done locally or remotely via RS485 or TCP/IP.
Key Benefits
Single or two stage control with immediate pressure.

Simultaneous SNMP and RS485

Developed and improved over 30 years

Proven operation in harsh environments
Features
Automatic control of motor, capacity, oil cooling & heater.
Single or two stage control with immediate pressure.
Variable speed compressor motor and fan condenser control.
Alarm, trip and status monitoring of all variables.
Simultaneous SNMP and RS485 MODBUS protocols.
Features
Suction pressure or process temperature control.
Motor Amps alarms, display and automatic capacity unload.
Fault input displays for all compressor safety inputs.
Multi compressor operation on the same suction line.
Clear and simple LED display panel.
Options
Full Kit in Wallbox.
Board, Display & Cable.
Board or Display.
English Membrane Only.
Transducers.
Temperature Sensors.