GC-45 Pack Controller
A flexible refrigeration pack controller. In its primary option it delivers highly efficient suction pressure control using variable speed compressors and discharge pressure control with standard or variable speed condenser fans.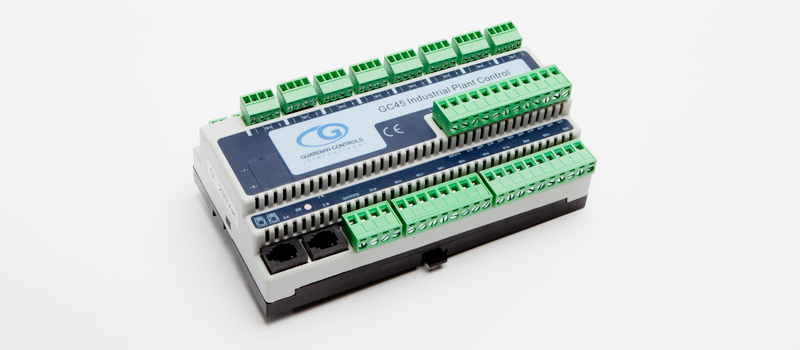 Product Detail
Stable compressor pack operation is essential to an energy efficient refrigeration system. The GC-45 allows flexible allocation of compressors and fans in two suction groups and one discharge group. Fully automatic optimised pack control of suction and discharge pressure, along with superheats and optimised discharge pressure set point of condensers delivers a truly efficient control system.
Key Benefits
Energy optimised pack and condenser capacity

Stable pack and evaporator operation

Optimised discharge pressure set point of condensers

Efficient compressor suction pressure set point control
Features
1 x Motor Load AMPs
6 x Pressures  @ 4-20ma
1 x Liquid Level (0-10 vdc)
4 x Digital Inputs/Pack Faults
2 x Speed Outputs
8 x Temperatures PT1000/2K2
10 x Compressor & Fan Inputs
10 x Relay Outputs
2 x RS485
Options
GC45 VS Pack Control.
GC45 CO2 Control.
GC45 Plant Control.
GC45 Blast Freezer.
GC45 I/O Extension.
Ethernet SNMP or TCP/IP.
Ancillary
LED485 Display & Cable.
GC-64 I/O Extension.
MU-10 Marshalling Unit.
IPM-03 Ethernet.
DR4524 Power Supply.
Pressure Transducers.
Temperature Sensors.