Guardian MU-10 Marshalling Unit
10 way marshalling unit often used in conjunction with controllers from the GC range and power supply units. Simple plug and socket interconnections including RJ45 Ethernet. Plus terminals for external site wiring.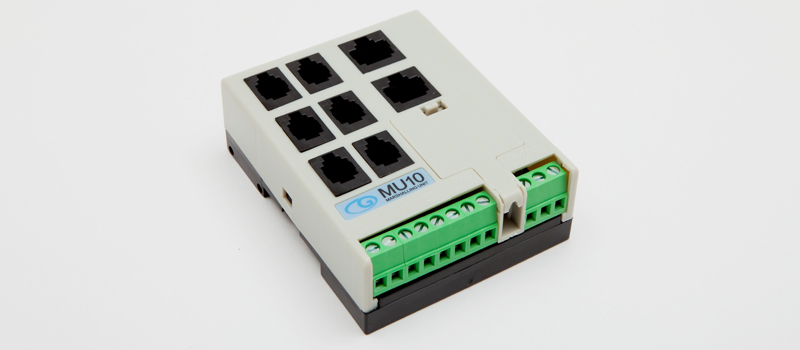 Product Detail
The Guardian MU-10 simplifies panel wiring interconnections when using the Guardian GC45 range of plant and compressor controllers. It provides easy plug and socket marshalling of the cables from multiple units to a common power supply, display panel, Consultant monitoring system or other Scada PC systems.
Key Benefits
Simple, quick interconnections

RJ45 Ethernet

Din Rail Mounting

Compact Size