Guardian DR4524 Power Supply
The DR4524 is a compact rail mounted power supply unit used to deliver 24vdc. It's typically connected to an MU-10 and provides 24vdc power for up to 8 control units from the GC range and/or LCD-8 Display.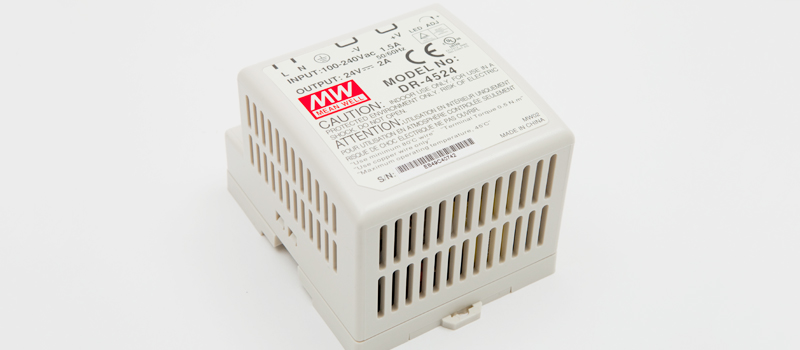 Product Detail
The Guardian DR4524 power supply unit provides 24vdc power with simple plug and socket connections for up to 8 units. Full range AC input and inbuilt protection for overload, over voltage and over temperature. It's highly efficient with a low running temperature and an EMI filter keeps noise low. Standard 0.5m screened cable with plug to directly power a GC controller. Terminals for external site wiring.
Key Benefits
Compact Size, lightweight.

Rail Mounting

Simple Connections

Output; 24 vdc/ac